Highest quality equipment
Our Warwick studio is bursting with character and is a state of the art facility, full to the brim with the highest quality equipment.
It is set in the 1920's art deco era and all of our rooms are themed and boast 2 tuition kits for your enjoyment and to get the most out of your lessons.
Our teachers play along with you as you play on either a stage or under a set of lights, to give you the authentic 'live performance' experience.
Our studio has great access from the M40 and is situated next to Warwick racecourse. We have an unlimited amount of free parking on site with a large and comfortable reception room for pupils and parents to wait in.
Visit our testimonials page to see how great we are!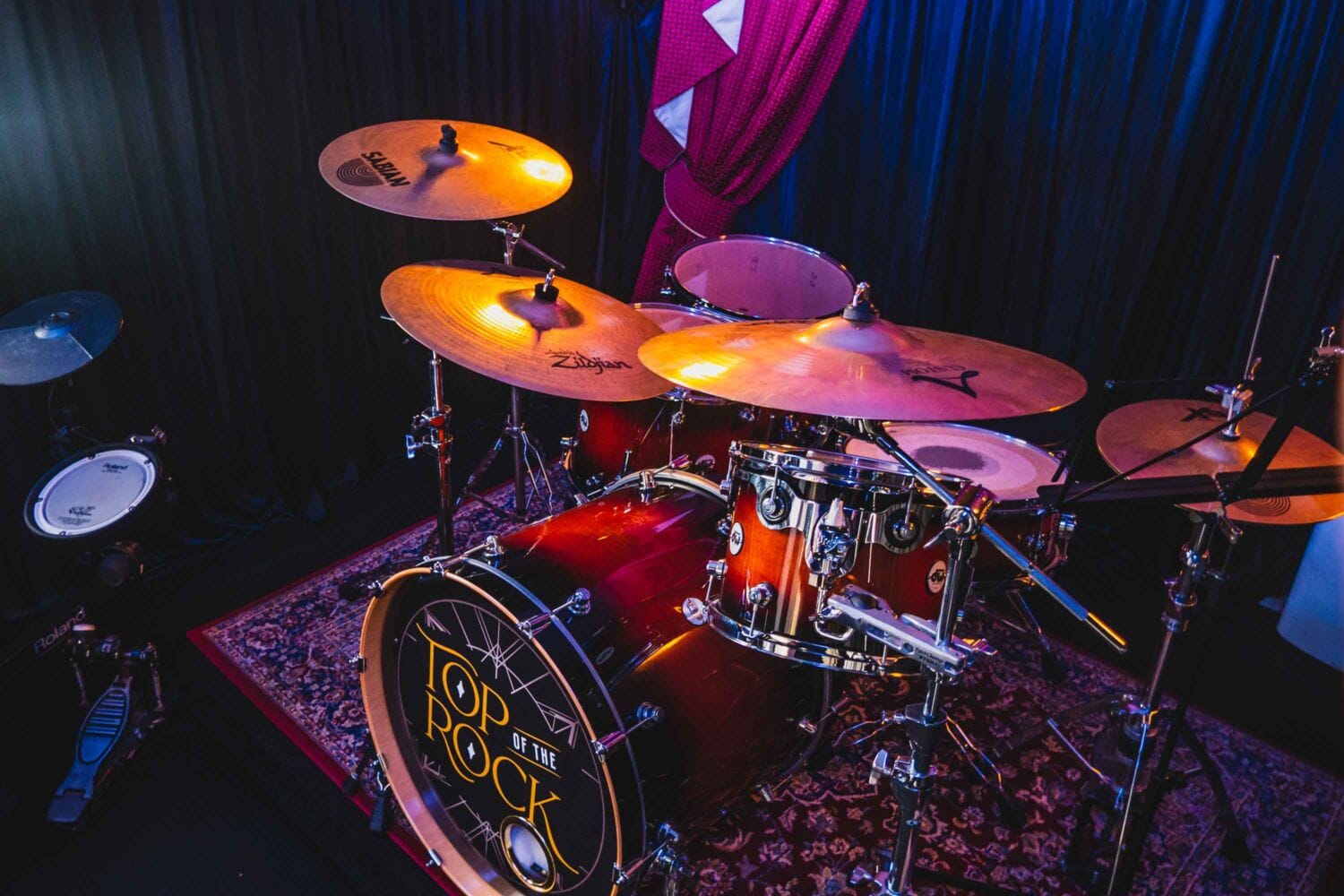 It's time to start drumming
30 Minute Lesson

30 Minute lessons are great for beginners of all ages. Plenty of time to work on songs, techniques and styles.

£18

45 Minute Lesson

45 Minute lessons, An excellent amount of time to warm up, nail down more complex songs and advanced Technique.

£27

60 Minute Lesson

60 minute lessons are the perfect way to learn all aspects of music, with more time to be spent on musicality. A real fast track to your goals!

£36

Group Lessons

Group lessons are a fun and cost effective way for groups of 2-3 people to work and learn together. Choose from 30,45 or 60 minute lessons, with a £3 supplement per extra person on top of our standard fee, making it the perfect way to ensure that EVERYONE can have access to music, which is something we believe in strongly at Top of the Rock Tuition.

£10 - £17.50per person