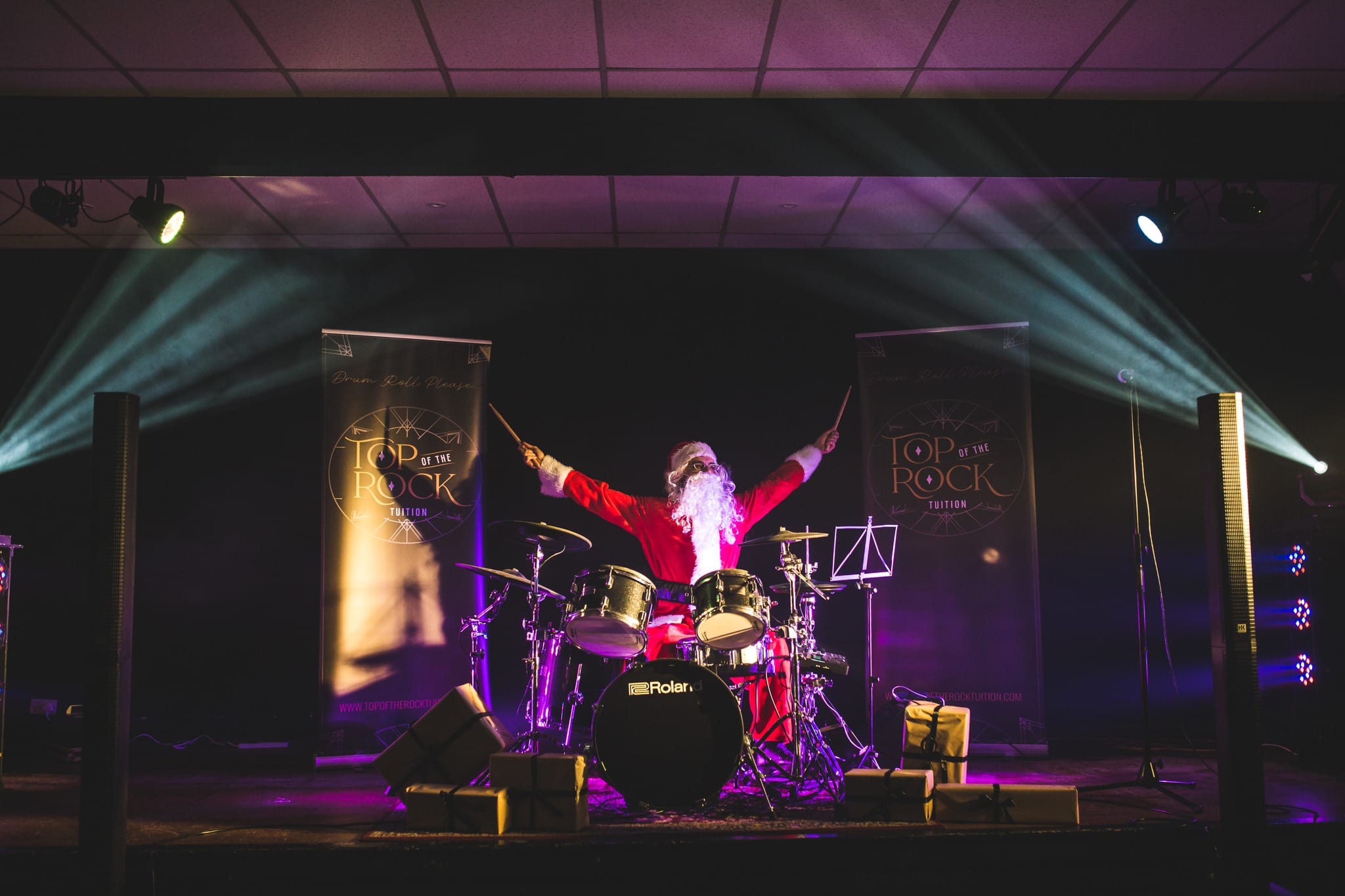 TOTR's annual Christmas Showcase – Tickets on sale now!
The festive season is upon us, and at Top of the Rock Tuition, we're excited to invite you to our most magnificent event of the year – the Christmas Showcase! Mark your calendars for the 8th and 9th of December because you won't want to miss the opportunity to celebrate and watch the fantastic Top of the Rock students, staff and special guests do what they do best… showcase their extraordinary musical talent! This year, we will have student performances across multiple instruments such as drums, guitar, piano and vocals, as well as some full band performances for the ultimate musical experience!
A Showcase of Talent and Cheer
One of the highlights of our Christmas Showcase is the incredible talent of our students. They have been working hard with our Top Rock teachers to develop their skills and put on some fantastic performances for you all to see. From classic carols that transport you to a winter wonderland to contemporary hits that will have you tapping your feet, our students are ready to amaze you with their musical abilities.
But that's not all. We're turning up the volume this year with live bands that promise an electrifying musical experience. Whether you're a fan of rock, pop, or jazz, our talented bands will get you on your feet, dancing the night away. It's an unforgettable musical journey that's sure to get you in the festive spirit.
Raise a Glass to the Season
No holiday celebration is complete without a toast to the season. Our Christmas Showcase will feature a full bar, offering a wide range of drinks to suit every taste so that you can raise your glass, clink with friends, and rock the night away.
Festive Festival Environment
At Top Rock, we believe in creating immersive experiences. Our Showcase venue will be transformed into a festive festival environment with photo opportunities, multiple stages, decorations, twinkling lights, and an ambiance that warms your heart will make you feel like you've stepped into a winter wonderland. 
Event Details
Dates: December 8th and 9th

Location: Top of the Rock Tuition

Time: 6 pm – 9 pm

Address: Westend Centre, Hampton Rd, Warwick, CV346JP
The Top Rock Christmas Showcase is more than just an event; it's a celebration of the remarkable talent of our pupils and the dedication of our exceptional teachers. It's a time for us to come together as a community and embrace the true Top of the Rock spirit.
Tickets are available now! The first 30 tickets from each night are available at an 'early bird' rate, so grab yours now for a discount!
Kris and the whole Top of the Rock team can't wait to see you there and celebrate another fantastic year delivering the highest quality of music tuition that Warwickshire and the UK has to offer!
As always, you can contact us any time, here.