Warwick's only drum school
Near Warwick racecourse
Free Drum Lesson
Our bespoke studio is full to the brim with top quality equipment and electrifying musical energy that is sure to blow you all away and the best part? You get to experience the best FREE drum lesson Warwickshire has to offer!
More info
Our Mission
Top of the Rock Tuition is a young and exciting drum tuition business based in Warwick, that prides itself on delivering only the highest quality drum tuition to people of all ages and abilities across Warwickshire. At our core, we believe in going above and beyond for all of our students by providing individually tailored lessons, to suit your own personal goals. We believe in the power of musical education and the huge value that it brings to peoples lives. Whether you are learning grades, pursuing a musical career or just having fun learning a new hobby, Top of the Rock Tuition is the place for you and we can't wait to welcome you in!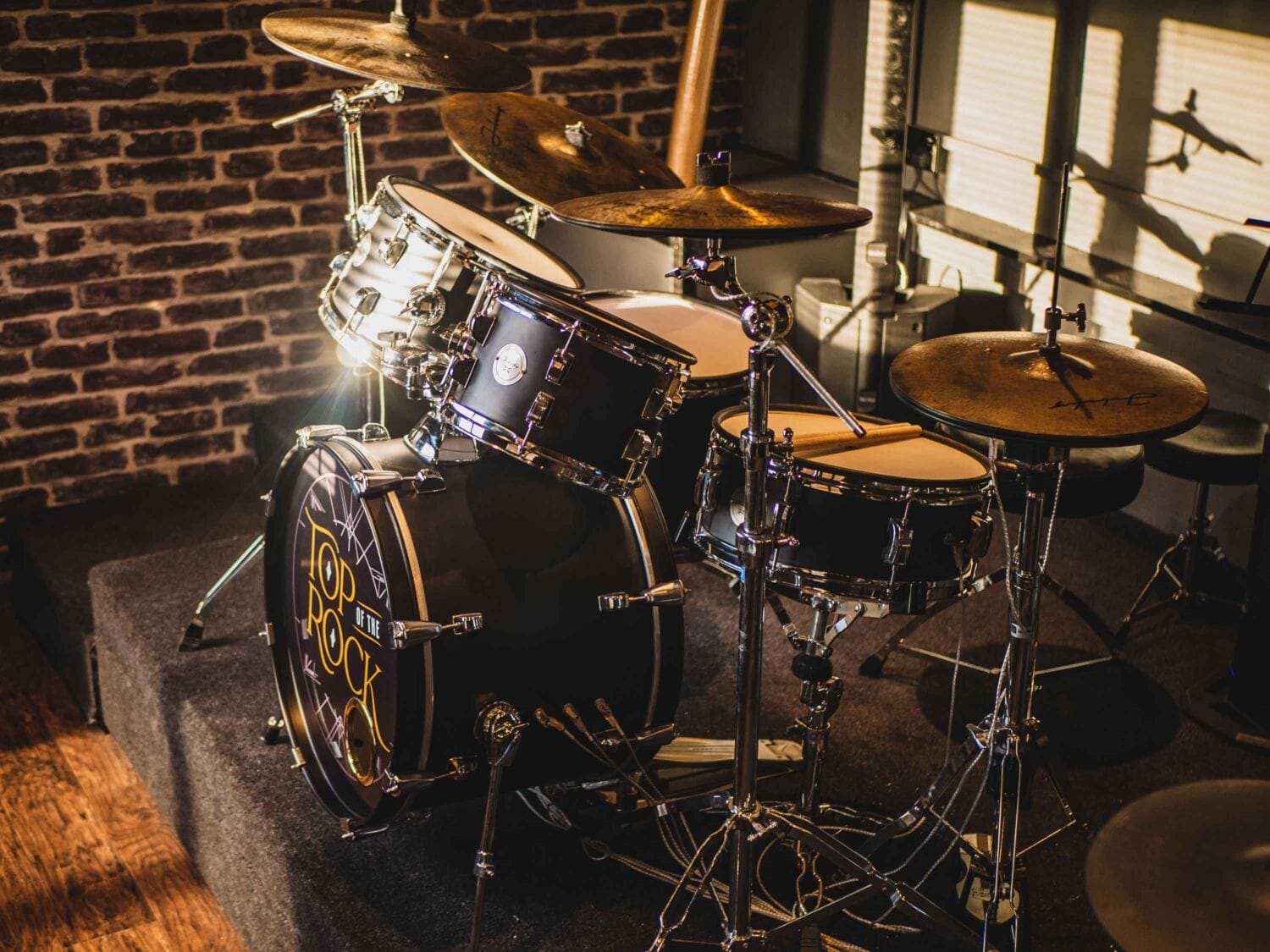 Our Core Values
At Top of the Rock Tuition we believe time is precious but timing is even more so. We promise to always deliver the finest learning experiences in the West Midlands. We accomplish this by:
Working with professional, friendly, working musicians who go the extra mile for our pupils.
Using the finest equipment and teaching methods to make learning easy and fun.
Setting personal goals for all our pupils and customising lessons accordingly.
Like what you see? If so what are you waiting for? Come and join the Top Of The Rock Tuition family and start your drumming journey today. We offer private our group lesson and we can't wait to meet you and watch you grow! Please call us on 07403366730 or email us at krisfarrelldrums@hotmail.com.