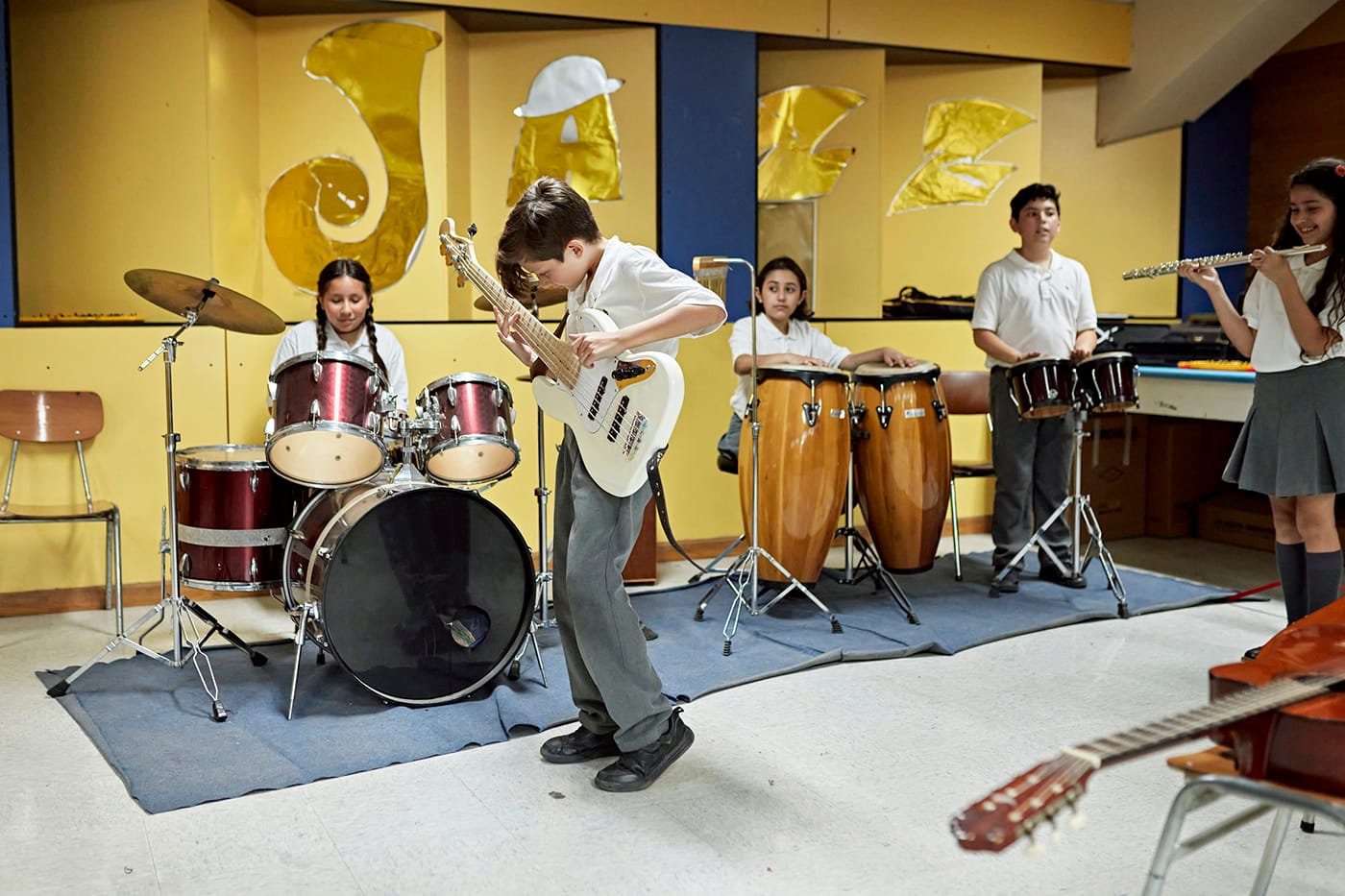 SCHOOLS
Bettering musical education, one school at a time
Exceptional drum and guitar tuition
Top of the Rock provides exceptional drum and guitar tuition in a wide range of schools across Warwickshire and the UK! At our core, we believe in creating communities of passionate, versatile and well rounded musicians, all of which starts by bettering musical education in schools, in our studios and in young people across the country…
We are re-writing the book on the outdated approach to school music tuition and truly believe that our one-on-one, person centered lessons allow students to get the very best out of themselves and their whole musical experience.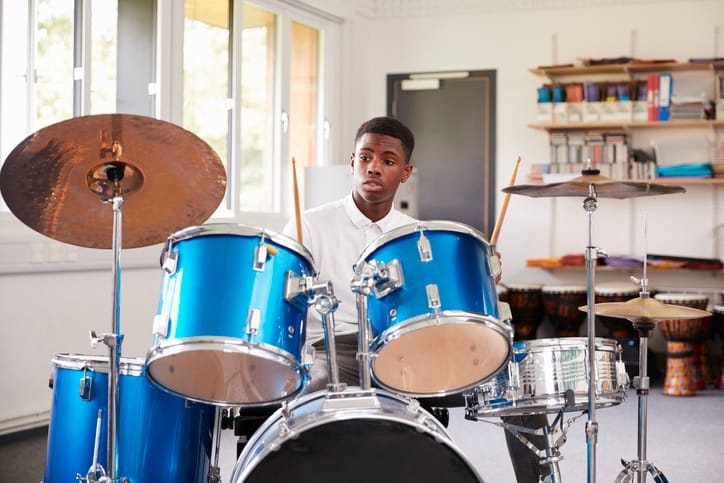 What do our lessons include?
 One-on-one tuition with a professional and enthusiastic Top Rock teacher (enhanced DBS provided)
 All top of the range equipment included
 All admin and payment handled by us directly
 Grades (which can lead to UCAS points)
 Performance opportunities within and outside of the school
We offer a totally free, 'no strings attached' music assembly where we go into schools and provide a drum and/or guitar demonstration where we perform songs, get them playing and singing along and talk about the huge physical, social and mental health benefits that music education has. Still not convinced? Hear from some of the head of music department's of schools we currently teach in…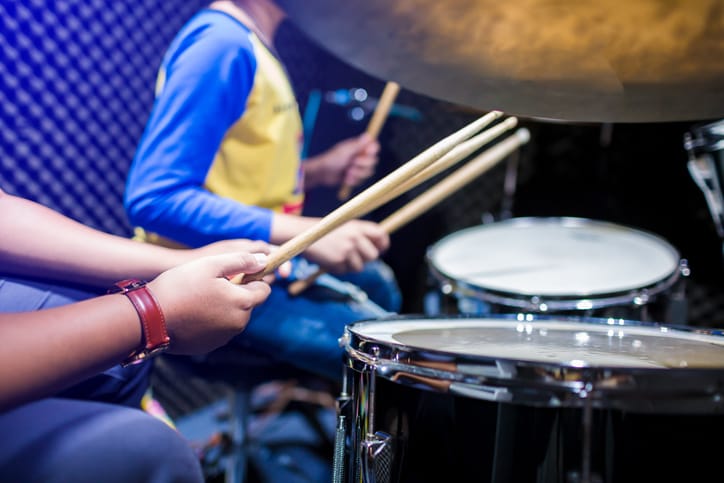 Karen Hainsworth, head of music at Claverdon school

I am the music lead primary teacher at Claverdon Primary and I fully believe music is an opportunity for children to express themselves. It has been a pleasure having Kris and his team on board at Claverdon. The children having drumming lessons look forward to every lesson! They cannot wait to tell me about their playing and the songs they are working on. Watching Kris perform in our school assembly inspired so many and this enthusiasm and drive to learn drumming skills has continued; with more children joining up to have lessons every term. I am very grateful to Top Rock for further enriching our music provision. Thank you!

Bradley Banister, head of music at Aylesford school

As a music teacher and head of department of a secondary school for over 10 years, I am fully aware and supportive of how music can change and support a child's life. We are all so grateful to be working with Top of the Rock who have not only brought this to so many of our students, but who go above and beyond to ensure each student gets a personalized, fun and educational experience
Whats next?
Get in touch with us to request our full breakdown document which includes a more indepth look in to who we are, what we do and why Top of the Rock is the right fit for your school. You can also book in for your free music assembly to see for yourself firsthand and gauge interest among students.