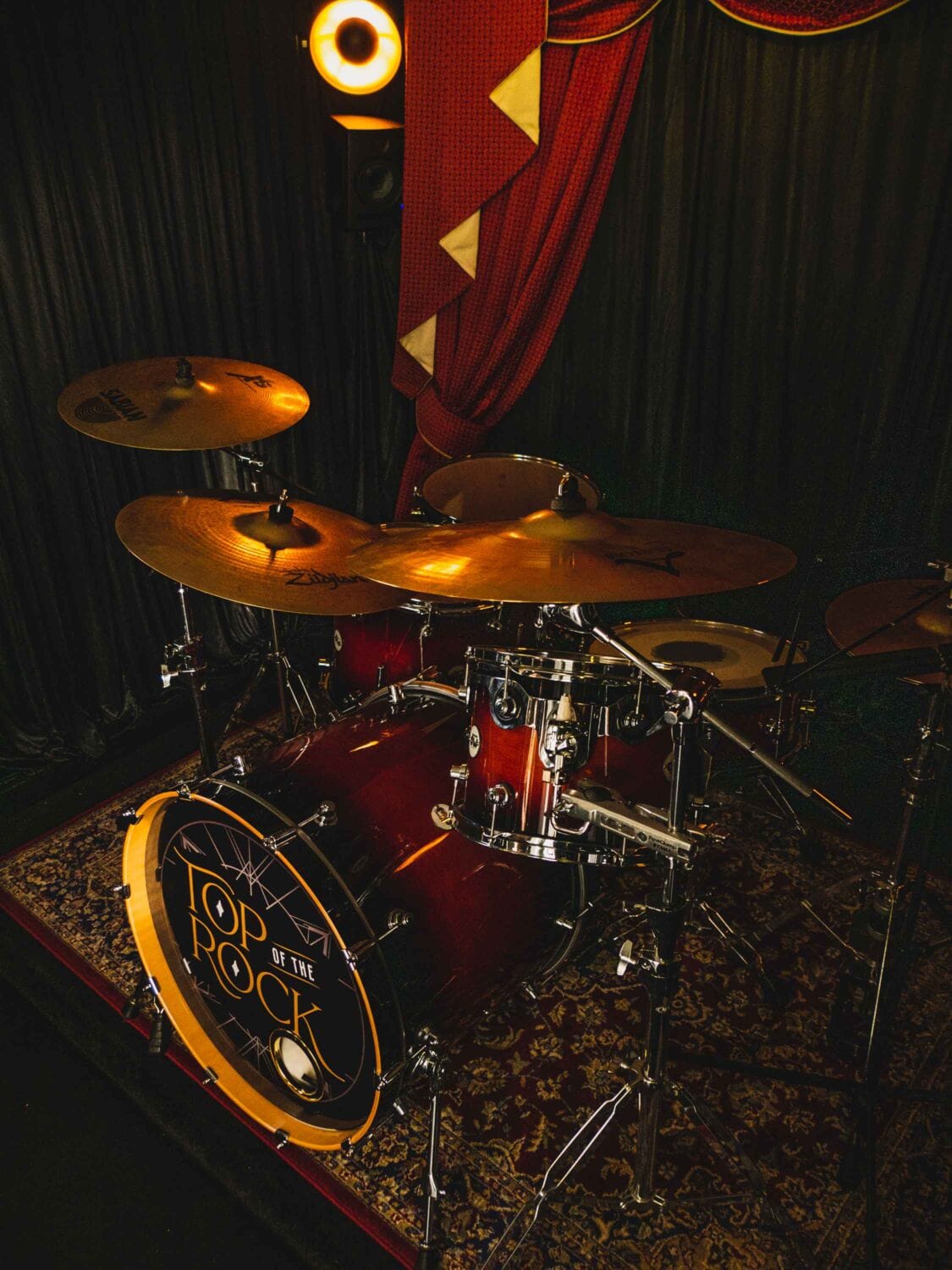 "I'm not your drummer, you're MY singer." – Charlie Watts, The Rolling Stones
The Unsung Heroes
When we think of bands, we normally think of the iconic frontmen (Mick Jagger, Robert Plant, Freddie Mercury), but here at Top of the Rock, we think it's time to reveal the real heroes… DRUMMERS! Okay, yes, we might be a little biased about this topic, but let us tell you why we think the drummers of our favourite bands need a little more attention.
Marching To The Beat of Your Own Drum
Although our favourite rock n roll drummers have taken a bit of a bashing in pop culture (yes, Spinal Tap, we're looking at you), our favourite bands over time wouldn't be where they are today without their signature, individual styles of drumming. That's right – once you listen, you'll start to notice a specific pattern of drumming in all of your favourite bands. Let's look at a few to get you started…
John Bonham – Led Zeppelin: Playing on an iconic Ludwig black and white spiral Vistalite set of drums, Bonham inspired a generation of rockers with his classic rock drumming, spiced up with some funk and Latin-influenced grooves heard in some of Zeppelin's later work.
Meg White – The White Stripes: Not forgetting our legendary ladies of rock, we had to mention Meg White. Set up on a Ludwig Accent Series Kit, White proved that less is sometimes more when it comes to drumming. With her sharp and short beats forming the backbone of their music, The White Stripes had an unmistakably recognisable sound that epitomises the early noughties in alternative music.
Travis Barker – Blink182: Probably one of the most identifiable sounds (and now faces) in the music industry, Travis Barker moved on from the punk-rock era to featuring on tracks of every genre (Soulja Boy, Britney Spears, Robin Thicke and James Arthur), Travis Barker adds that modern punk drum style to whoever he works with.
The Art of Drumming- Can You Keep Up?
If you want to learn to rock out like some of the greats and lead your band in style and tempo, get in touch to schedule your first FREE drum lesson with one of our teachers here in Warwick.
Whether you're new to drumming or picking the sticks back up, we're excited to help you grow as a musician.
To learn more about what we do and who we are, click here, or if you want to take the plunge and join us for a lesson, visit our contact page!